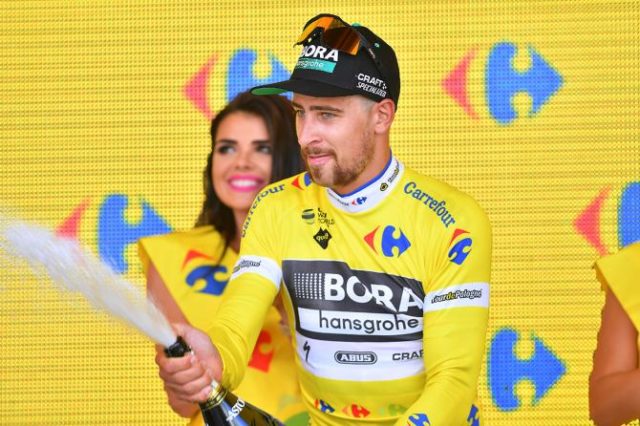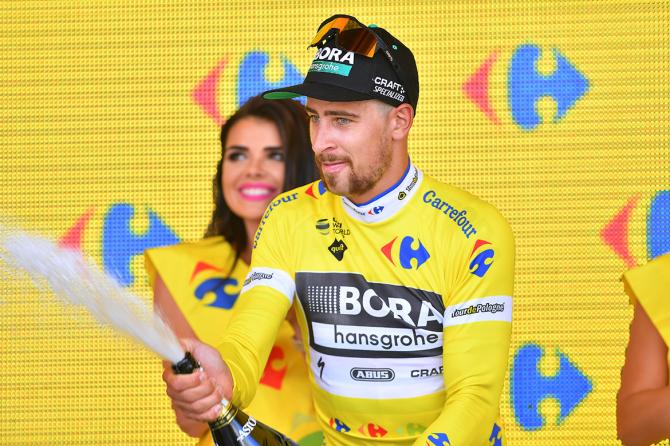 Peter Sagan spoke in a press conference in Tirol, Austria, about his historic third consecutive victory at the UCI World Championships.
The road world champion appeared to present the new 'Alban Lakata Mountainbike-Trail' and said that the podium ceremony of the road race in Bergen was the last time this season that the public will seee the rainbow jersey.
"I'm going home. I will enjoy as much as possible with my family. During the season, I'm always away and traveling around the world. Now I want to be home and prepare for the baby's arrival", said Sagan.
"I want to celebrate this victory without thinking about sports or the new season. It doesn't matter at the moment if Milan-San Remo or Paris-Roubaix is my new objective. I will think about it next year."
Regarding a fourth world title, the Slovak says is "not impossible", despite 4,670 metres of climbing around Innsbruck, Austria.
"No, nothing is impossible. On Sunday, we had 3,600 metres of climb, so we are not very far off. With an adjusted programme, I think I could be able to aim for it, but let's see. If I get that form that I had when I finished with Nibali in Tirreno-Adriatico".