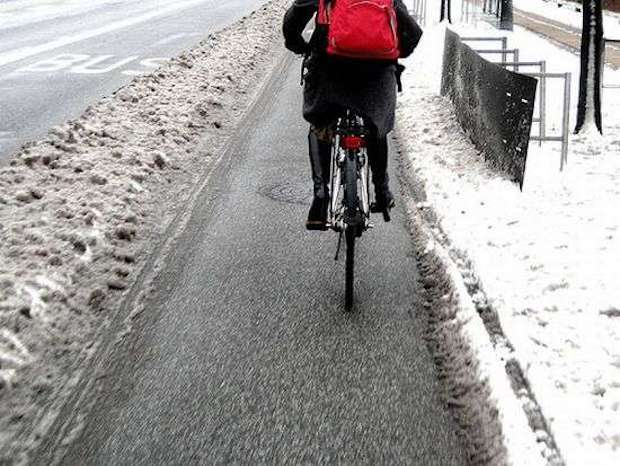 Dutch cities of Wageningen and Arnhem are set to be partially connected by the longest heated cycle path in Europe which will be kept free of snow and ice all year round.
The 1.7km cycle lane will be kept warm by residual heat from a local paper plant. Concerns have been raised that frogs might find the warm path a little too comfortable, presenting a danger to themselves and cyclists.
The local council has promised that it will closely monitor local wildlife and whether it is impacted by this new path, persevering with these plans which are set to be completed by the winter.
"This path is mainly for commuters. It is a beautiful protected area, and that is the reason we wanted to do this. We don't want to use salt there to keep it snow-free", Petra Borsboom, a spokeswoman for Gelderland council, told The Guardian.
"There was a lot of fear that frogs in the road would want to stay there, but we will follow the impact on the smaller animals very closely."