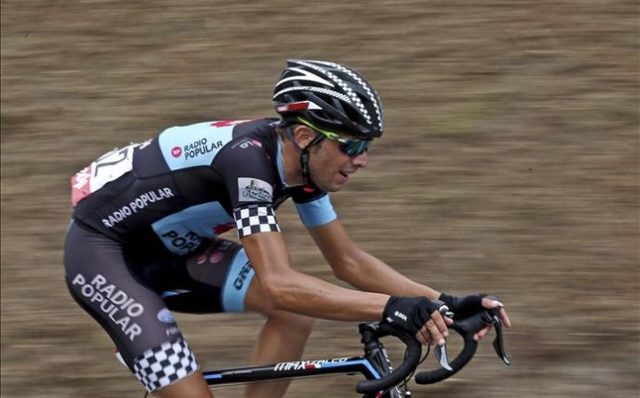 Back in January, 25-year-old Alberto Gallego was provisionally suspended just three days into his pro career after testing positive for Stanozolol.
Now, the Caja-Rural rider has been handed a ban of three years and nine months, effective from the date of the test. The Spaniard claimed his innocence back in January, saying he was the victim of supplement contamination.
"At the news, my reaction could only have been what it was: incredulity," Gallego said at the time. "I have never taken stanozolol. What's more, after asking doctors, given that I didn't even know what type of substance it is, I learned that it is a product much better suited for a body builder than a professional cyclist and, furthermore, it's a product that stays in the system for many weeks. In my case, it's illogical to think I could have used that product to improve my performances.
"I understand perfectly that there will be many who don't want to believe in my innocence, but I'm in no doubt about it," he said. "After checking once more all the supplements I have used in recent years, I am more than certain that stanozolol doesn't appear on any of the labels. Therefore, the only option I have is to assume that I have been the victim of a laboratory contamination."
Gallego will be banned from competition until October 25, 2019.