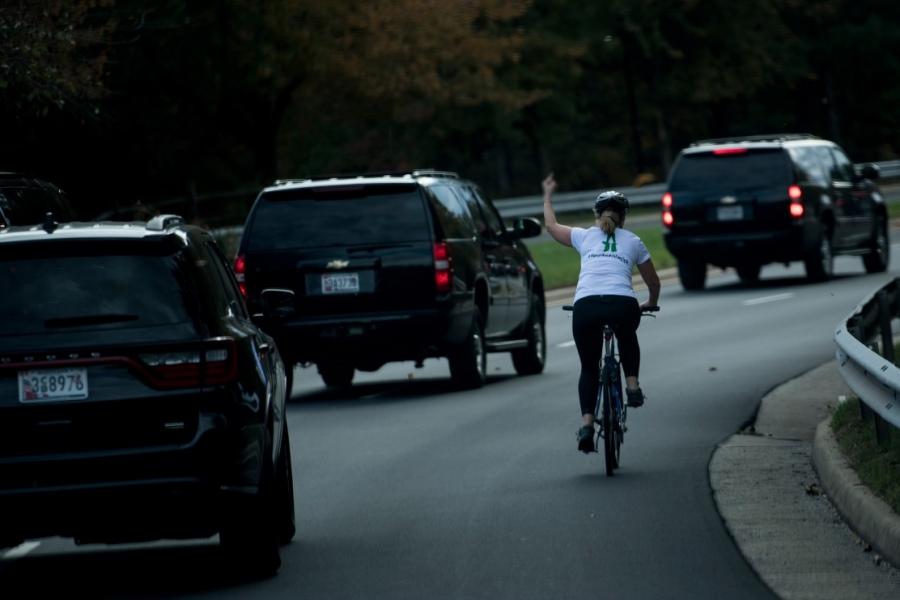 The photo of Juli Briskman went viral last month, but her name didn't surface publicly until Monday, triggering a tsunami of attention for the single mother from Northern Virginia.
Akima sacked Briskman telling her she had violated its social media policy for employees by using the picture on her Twitter and Facebook accounts.
"Juli Briskman is an inspiration to us all," reads the GoFundMe campaign. "She was fired from her employer for exercising her First Amendment rights."
In an interview with NBC, Briskman said she was on a bike ride when she saw Trump's motorcade passing by her.
"All my frustration about this administration just welled up inside me and I started thinking about the things that I think are going wrong right now in the country," Briskman told NBC. "That was the only way I had to give him the message I wanted to give him. It felt great. It was like I got to tell him how I really feel."