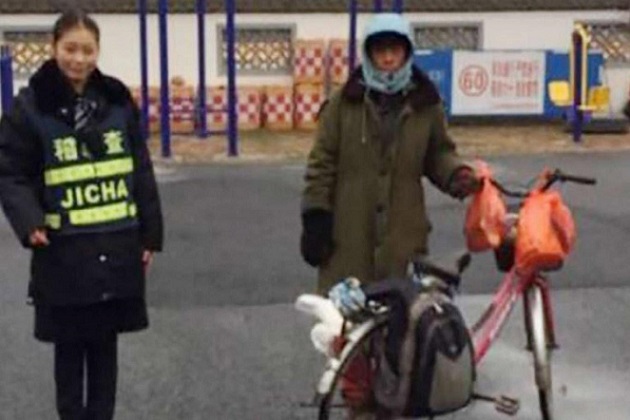 A man hoping to cycle home cross-country for Chinese New Year realised 30 days into his trip that he had been travelling in the wrong direction.
The migrant worker didn't have the cash to pay for a train ticket home for the festive period so decided to cycle home. It was only when he was stopped by police on January 21, that he realised he had cycled south instead of north.
He was stopped by traffic police 500km off course, in the central Chinese province of Anhui. When they found out, the police paid for a train ticket to get him home.
According to reports, the man had been living in internet cafes for some time due to a lack of funds. However he was determined to get to his home in Qiqihar, north-east China, for Chinese New Year so he could celebrate it with his family.