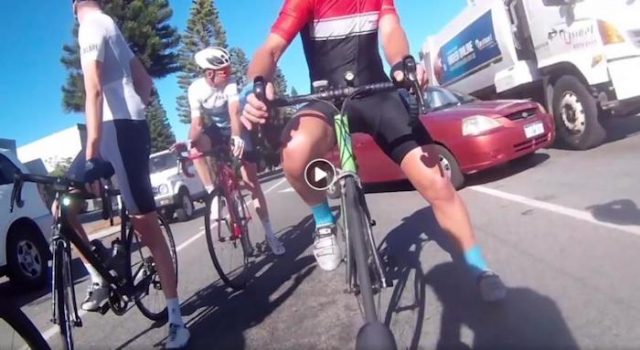 A group of cyclists in Australia had a lucky escape when a car was sideswiped by a garbage truck right beside them.
The video shows a car trying cross a solid white line to pass a group of cyclists stopped at traffic lights. Unfortunately, the driver does not see an approaching rubbish truck, which clips the car bonnet of the car.
The riders were right beside the impact but thankfully the car was pushed slightly forwards on impact.
Get impatient behind cyclist at the lights? Watch this garbage truck do his own little bit towards keeping idiots off the road! #keepidiotsofftheroad #recordyourrideRead about what happened below:https://www.perthnow.com.au/news/fremantle/cyclists-camera-captures-crash-with-car-and-rubbish-truck-in-fremantle-ng-b881095541z

Geplaatst door Cycliq op Maandag 4 februari 2019