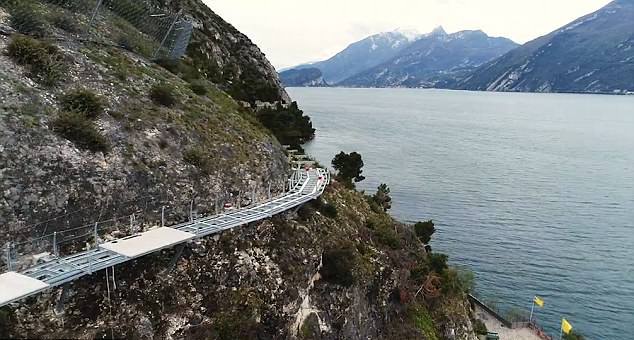 A new "floating" bike path is under construction in Italy, which will enable cyclists to circle the entirety of Lake Garda.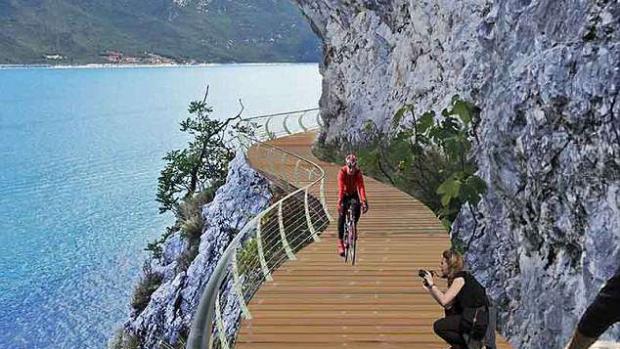 The path should feature both beginner and expert terrain, like for example the 27-kilometre hilly stretch between the towns of Gargnano and Limone that is also going to be skippable via a ferry for the unsure or simply lazier among us.
The route is set to be completed in 2021 and with the predicted budget of 102 million EUR, the project puts its hopes in attracting larger numbers of tourists and boosting the area's appeal, connecting individual cities and villages that are somewhat isolated as of now, and making cyclists safer by separating them from vehicular traffic.
Drone footage shows just how awesome the path will be as it's currently undergoing construction.
Avanzamento dei lavori per la ciclopedonale sospesa di Limone sul Garda Video di Davide Bertoldi

Geplaatst door Garda-outdoors op Donderdag 12 april 2018
While a trip around the entirety of the new Lake Garda path could prove a stretch for some, it pales in comparison to some of Europe's longest cycling routes. EuroVelo's Mediterranean Route takes in 3,658 miles of coast, from Athens to Cadiz, while its 4,598-mile Sun Route travels all the way from Nordkap in the far north of Norway to the Maltese capital of Valletta.