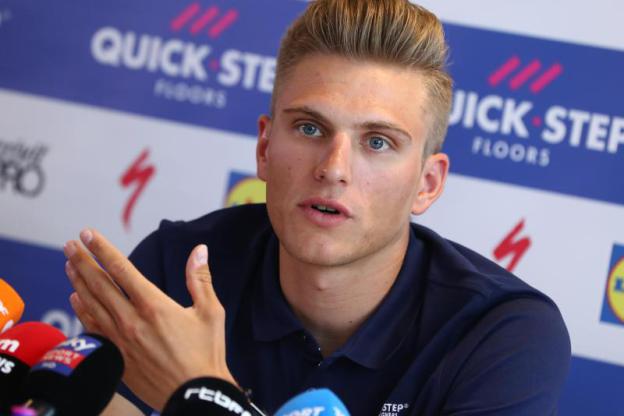 Quick-Step Floors' sprinter Marcel Kittel criticized Tour de France organizers over their Jan Ullrich snub.
"From a human point of view it's a great shame for Jan Ullrich," said Kittel, a winner of nine Tour stages. "I can imagine that it's incredibly difficult for him. Everyone deserves a second chance."
Ullrich is the only German to have won the Tour, back in 1997, although he later admitted to having doped during his career.
On Wednesday, Lance Armstrong blasted organizer ASO for ignoring Ullrich. He cited the hypocrisy of "rolling out the red carpet" for other known dopers yet not inviting Ullrich to Saturday's start in Dusseldorf, Germany. He named Laurent Jalabert, Richard Virenque, and Bernard Hinault in his tweet. Laurent Jalabert retroactively tested positive for EPO in the 1998 Tour. Virenque was caught up in the 1998 Festina Affair and confessed to doping in 2000. Hinault refused to submit to an anti-doping test at a 1982 race.
Ullrich, who also won Olympic gold in Sydney in 2000, long denied doping but was excluded from the 2006 Tour de France over his links to the Operation Puerto drug scandal and doping doctor Eufemiano Fuentes.
He finally came clean in 2013 about his sordid past but by then it was too late. He had become a pariah in German cycling, particularly among the media.
Last month he resigned as sports director of a professional race in Cologne due to negative media reaction, just three days after his appointment.