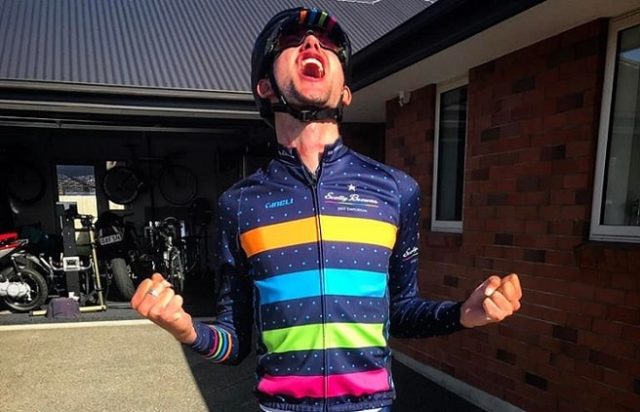 Fourteen months ago he nearly died after a sickening incident that saw him crash head first through the back window of a team car while racing the Coppa della Pace in Italy.
Originally from South Africa, and now living in New Zealand, Keagan Girdlestone was signed to international outfit Team Dimension Data when the crash occurred. Rated one of the standout riders of his generation, the eyes of the cycling world were fixed upon the young star.
Girdlestone severed his carotid artery and jugular vein in the crash. Several of those on the scene of the crash said that they thought he was as good as dead at that point, with several media outlets falsely reporting the rider's death that day.
Against all the odds, Girdlestone's recovery has been nothing short of incredible. He is back training on the road and even riding in some races.
"Today was my final consultation with the doctors … finally a free man!" he announced on his Facebook page today.
"No more hospital visits (well, regarding 'that' crash anyway) and no more worries about potential surgeries! Officially: the body has made a miraculous recovery. Thought to be dead nerves now actually work, incredibly weak however but semi functional, which is more than any doctor could have ever envisaged! So today is a pretty good day and I hope you all have great days today! Sharing the love."