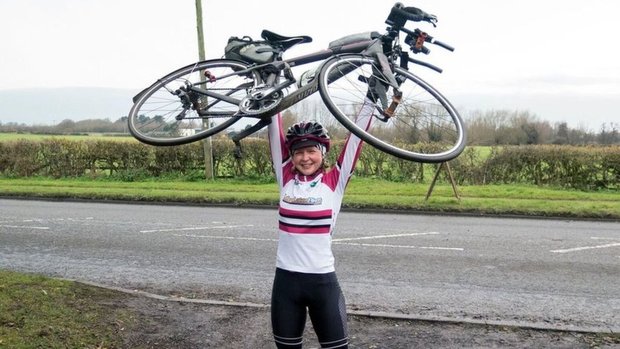 Nottingham-based cyclist Kajsa Tylen has completed 12 months of cycling in which she has broken Billie Fleming's record for the greatest distance cycled by a woman in a year.
Tylen began her Guinness World Record attempt on January 1, 2016 and in the year that followed she logged a total of 32,326 miles (52,024km) — an average of 89 miles (143km) per day.
Tylen's record replaces a mark that was set back in 1938 when Billie Fleming rode 29,603 miles (47,641km). In breaking that record, Tylen rode through eight countries: the UK, France, Belgium, The Netherlands, Germany, Denmark, Sweden and Finland.
"It has been exhausting and more demanding than I ever could have imagined," Tylen said. "Some days it was such a struggle to keep going, overcoming bad weather, injuries and extreme tiredness, but I just kept getting back on the bike and pushing the pedals round. I can now truly claim the title of 'one woman, one year, one world record'."
Over in the U.S., Amanda Coker is in the process of setting an even more impressive mark, having already ridden further than Tylen since May oen route to completing as much as 80,000 miles (128,000km) in a year.