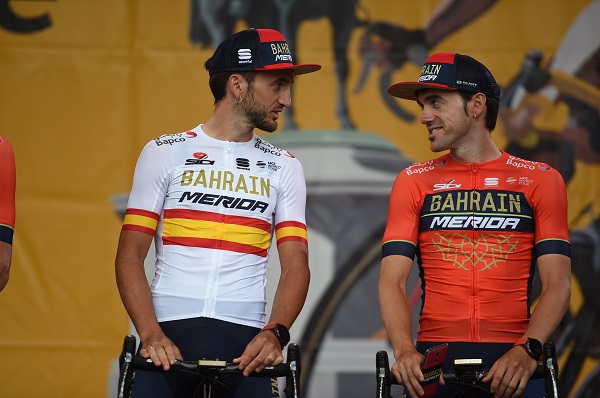 Astana has announced a two-year agreement with Spanish riders Ion Izagirre and Gorka Izagirre, who will join the Kazakh team in 2019.
"We are happy to come to Astana, a team, which stays already many years in the WorldTour. Me and Gorka, we know very well a part of the team, the riders and some staff and this is important for us, because it will help us to accommodate quickly inside the team", said Ion Izagirre.
"I know Astana as a very strong team, which works hard and year by year put new high goals. With Gorka we hope to bring into the team the new forces and to do Astana even stronger with our presence. Of course, our main goal is victories, we are ready to help the team on the way to its big goals as well as to work for our personal successes in stage races".
Ion Izagirre is a well-know stage race specialist with some great skills in time trial races. He has a number of impressive results in his career, among them could be named a stage at the Tour de France (2016) and a stage at the Giro d'Italia (2012), the general classification of the Tour de Pologne in 2015, individual time trial (2016) and road race (2014) titles of the Spanish National Championships and a second place in the overall classification of the Tour de Suisse (2016).
This season Ion Izagirre was 3rd at the Itzulia Basque Country, 3rd in the individual time trial of the Spanish National Championships and 4th at the Paris-Nice.
Gorka Izagirre  is the older brother of Ion, he is also a very strong stage race rider, who can perform very well in the TT races. Gorka is the current Spanish Champion in road race and silver medalist in the individual time trial.
"Ion and Gorka are very strong riders and their results a well-known", said Astana manager Alexandre Vinokurov. "This year Gorka became the Spanish road race Champion, while Ion showed some high performances in stage races and at the Tour de France. In Astana we are ready to help the brothers to do another step ahead in their career and to lead them to new, higher results. I believe that their potential has not yet been fully disclosed and we are ready to do everything necessary for them to be fully realized in Astana Pro Team".