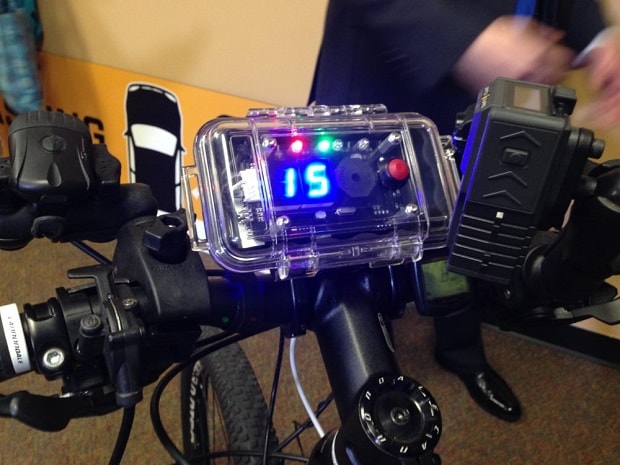 Houston Mayor Sylvester Turner and Police Chief Art Acevedo announced a campaign to protect cyclists from vehicles on the city's streets.
The campaign it's based on a law the City Council passed back in 2013 called the Safe Passing/Vulnerable Road User Ordinance. It requires that vehicles must be at least three feet away from cyclists at all times. Also, passing trucks be at a minimum distance of six feet.
"We will be writing tickets," Acevedo said. "And hopefully, get people to voluntarily comply with the law."
The campaign aims to raise awareness of the law by displaying electronic public safety messages and distributing brochures.
Additionally, HPD officers will now enforce the ordinance with a new C3FT device that measures the distance at which a vehicle a passes a bicyclist.
"It's basically a radar…that actually measures the distance between the cyclist and a passing vehicle," Acevedo said, describing the device. "We've worked out all the bugs. It's ready to go and it's certified for use in court."
The penalty for any violation is a fine not to exceed $500.00.