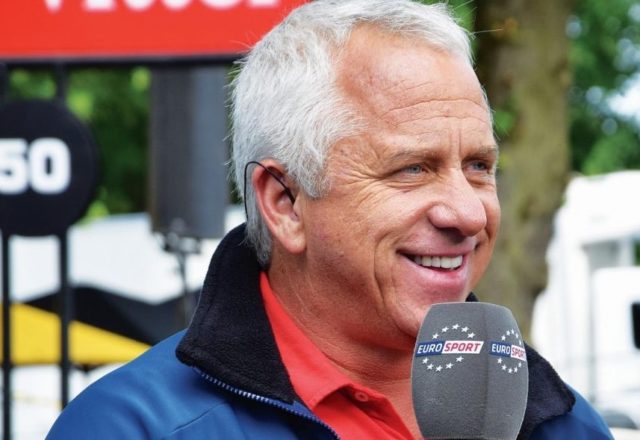 Three-times Tour de France winner Greg LeMond believes the use of team radios should be restricted to make the three-week race more unpredictable.
"The Tour is less complex now because of radios," LeMond said. "Riders are told everything. Maybe they could have one-way radios to call in mechanical problems, or for more water, but when you basically have the team tactician in the car calling all the shots it takes away from the race."
Team orders rule these days making epic duels like that between team mates LeMond and French great Bernard Hinault on Alpe d'huez in 1986, chronicled in the book Slaying the Badger, rare. LeMond thinks that is partly down to technology.
"Last year was boring because Team Sky controlled it. Riders have become robotic. Racing is not just physical it's also tactical and psychological," he said.
"But now the team just calls up on the radio and says 'kid this is what's happening, get up there and ride. I think without that it would be less predictable. The fans would love it."
LeMond believes Dumoulin would have a great chance of a Giro/Tour de France double if Tour organizers had included a longer time trial this year.
"Unfortunately for Tom Dumoulin the time trials are not a little longer," LeMond, who won the race in 1986, 1989 and 1990, told Eurosport. "There are not too many mountain top finishes which is good for Dumoulin but I think it still favors riders like (Chris) Froome."
LeMond believes this year's race which he says is "not so difficult on paper" will be less predictable than in recent year's when Team Sky largely controlled it, allowing Froome to win three of the last four editions.
"It's going to be very interesting, it could be very close. It's not incredibly difficult," LeMond said. "The climbing stages are very hard but I think it's not so difficult as last year when the riders were hesitant and there was a lack of action. Apart from Froome, I think it's out of Richie Porte and (Alberto) Contador.
"I would like to see Dumoulin be there and you never know but he needs a longer time trial to make up time."