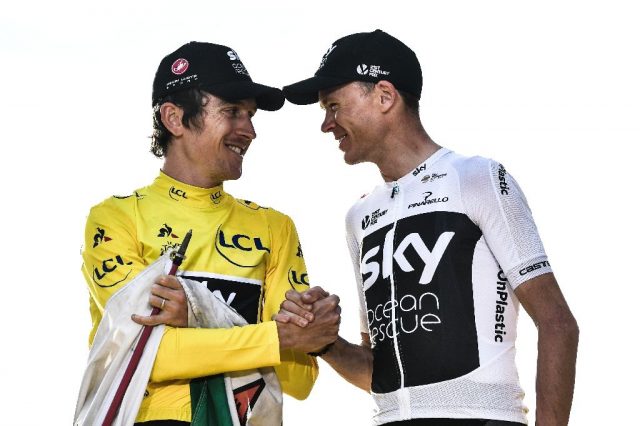 Geraint Thomas believes that Team Ineos are going to have some questions about leadership at the 2020 Tour de France.
It remains to be seen if Chris Froome can get back to the level required to compete at the highest level again but Thomas expects to see him on the start line in Nice next year.
"You know what he's like," Thomas said of the 34-year-old Froome. "When he's not on his bike, all his attention has shifted to his rehab and it's remarkable to see how quickly he's improved. Hopefully I'll get a chance to go and see him and catch up soon.
"Next year's Grand Depart for the Tour is in Nice, which is just down the road from where we train.
"If all three of us are there on the start line – me, Froomey and Egan – jeez, we're going to have some questions about leadership.
"But the other teams will have to answer those questions on the road. We've always been honest, clear and communicated with each other, so it will be great to have that strength next year."
Despite any disappointment he may feel about surrendering his crown Thomas said anyone suggesting he might be over the hill only inspires him.
"I don't read it, although certain stuff filters through to me and it spurs me on," he said.
"To be honest, I'm a lot closer to the end than the start: Me and Egan are on separate spectrums, but it's great to be having this success.