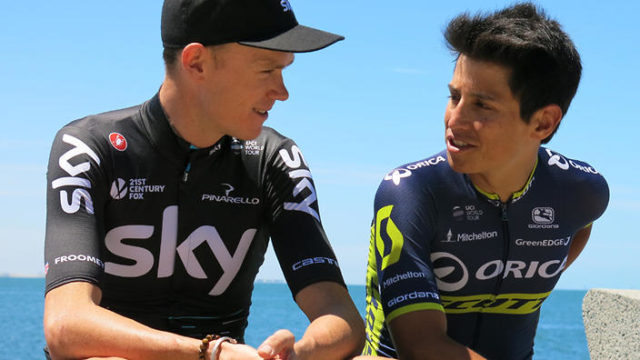 Three-time Tour de France winner Chris Froome said on Tuesday he expects this year's Herald Sun Tour to be "even more competitive" and a tough battle against local and international challengers.
The three-time Tour de France winner won the race in 2016 before going on to enjoy one of the finest seasons of his career and he believes the Sun Tour was a great place to start.
Having raced the Cadel Evans Great Ocean Road Race on Sunday Froome opined that he's where he needs to be at this time of the year, and he's going to race to the best of his ability in Victoria.
He said: "I'm thrilled to be back. It definitely worked for me last year, starting my season off down here – I find it easy to get the miles in, there's a great atmosphere out on the roads, and a really competitive level of racing.
"This year will be even more competitive with [Esteban] Chaves (Orica-Scott) here. He's in great shape after a big block of racing already, so we'll see."
After an opening prologue around the streets of Melbourne, the first full road stage of the Sun Tour is arguably the toughest, with a punishing climb up to Falls Creek.
"We'll find out," added Froome when asked how he'd fare. "It starts pretty quickly up into Falls Creek on stage one, so that's certainly going to kick things off quickly for the GC guys. But I rode in the Cadel Evans Great Ocean Road Race last weekend and that was a good test to blow out the cobwebs. Hopefully that will put me in good shape for the week ahead."