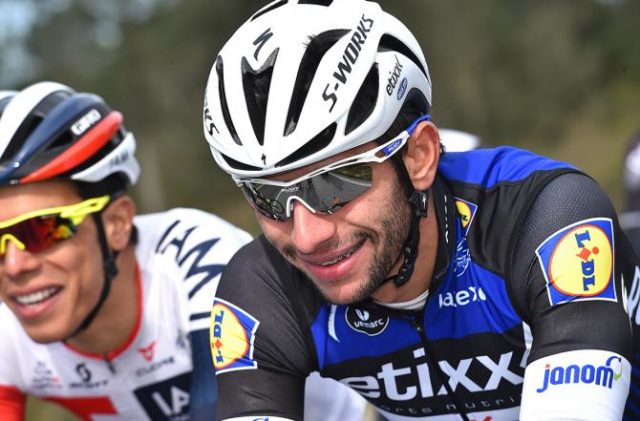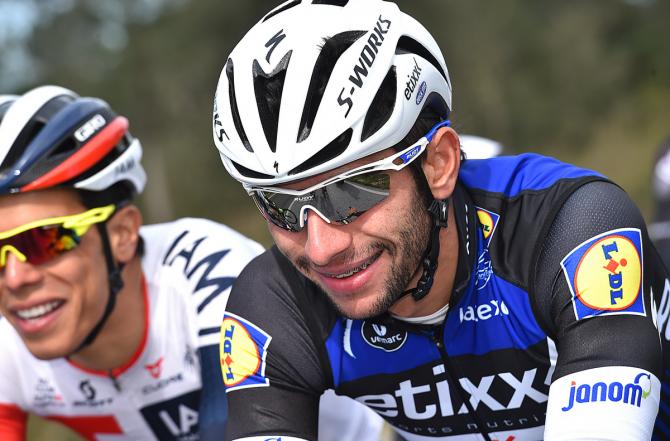 Fernando Gaviria, first Colombian in history to win the points classification in a Grand Tour, talked about his remarkable season and future goals.
"I want to be the best rider in the world, that is my goal and drive, and to be the best you have to win. I think this is what keeps me motivated to push harder in training and at races over the course of a whole season, especially at times where it is difficult", says Gaviria.
"Anyone who has been involved with professional sport knows it is far from easy to stay and perform at your top level throughout a whole season, both because many things can go wrong and because the difference between winning and losing is often about marginals – at least that is the case in professional cycling.
"My season has been quite long this year, starting in January at the Vuelta a San Juan and ending in October at the Tour of Guangxi. What I am really proud of is that I was able to win in the very first and last race I did. Generally, looking back at this season, my second as a pro, I am really pleased with how it all played out, especially having in mind I was out for a while during the season with an injury in my left leg, which wasn't great timing for building up for the second part of the season. However, 14 victories – a double up of last year – including four Giro d'Italia wins and the points jersey is something I am very proud of."
"I was really focused on doing well at the World Championships and I did a big effort after my injury to get back in condition – a month of hard, hard training – but I wasn't at my 100 percent in Bergen. However, that is also cycling and something you have get over quickly so you can start focus on the next goals."
"I have had a great race-program this year and next year I am ready to move up a notch and ride the biggest races. I think I can beat this year, although I am more than happy with the outcome and for all the victories I have enjoyed with the team."
"I trained hard for coming into the Giro with the best possible form. I knew I was there but it was my first ever Grand Tour so I didn't know what to expect exactly. After the first victory I was hungry for more and in the end leaving the Giro with a spell in the pink jersey, four stage wins, the points jersey and a victory and the white jersey with Bob Jungels was an amazing experience. I don't know what the future holds, but regardless of what will happen and what races I might win, the Giro d'Italia will stick as one of my finest displays."
"Last year as a neo-pro I remember how psyched I was just being on the start line, racing against all these pro I used to see on TV, this year was already very different. I wanted to win with Quick-Step Floors in every race I participated."
"I still enjoy spending time and training in Colombia. I try to get back to Colombia between races for visiting family and friends and for preparing for the next block on my program. This year, because of my injury, I spent about 150 days in Europe, which is a long time being away from family and friends in Colombia, but when you win and feel at home at the team it makes up for everything. I am really happy with where I am, my teammates are the best!"
"Now I am back in Colombia where I will stay until the December training camp in Europe. I live with my father and mother in the small town of La Ceja, which is located about 40 kilometers from Medellin, where my sister lives, who is pregnant with a baby boy, so I am soon to be an uncle, which is very exciting! My off-season will be spent with family time and some holidays with some friends before I start preparing for next season, a year I look very much forward to. But for now, I need some rest, both for my body and head, before I start focusing on the big goals of 2018."