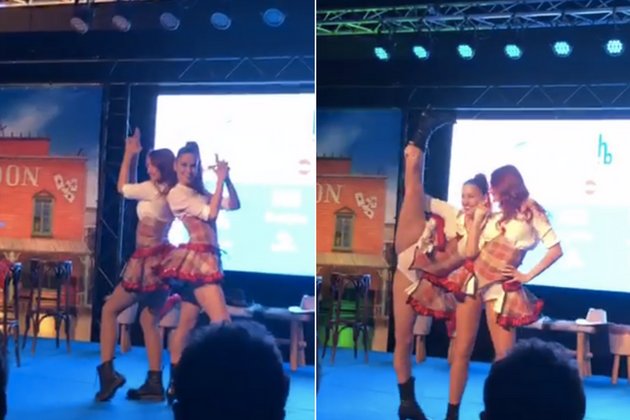 Because the poster of the race features a rider wearing a cowboy outfit and holding a gun while doing a wheelie, the organisers of the cobbled classic have decided to use female dancers in skimpy cowgirl outfits to launch the 2018 edition.
In 2015, the poster promoting the race mimicked the antics of Peter Sagan, who pinched a podium girl at the 2013 Tour of Flanders, with the tagline 'Who squeezes them in Harelbeke?'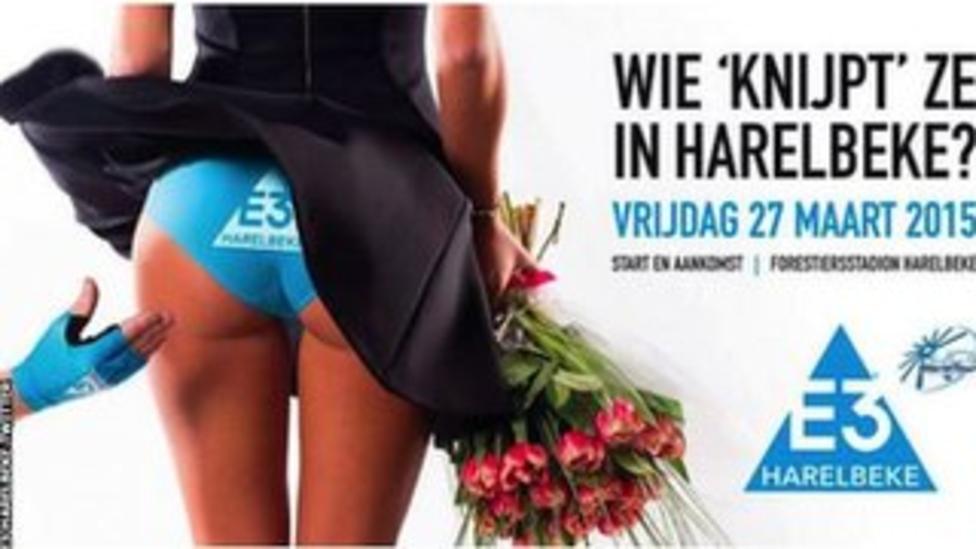 The poster was widely criticised on social media and the UCI said it "was extremely unhappy with the promotional poster of the E3 Harelbeke."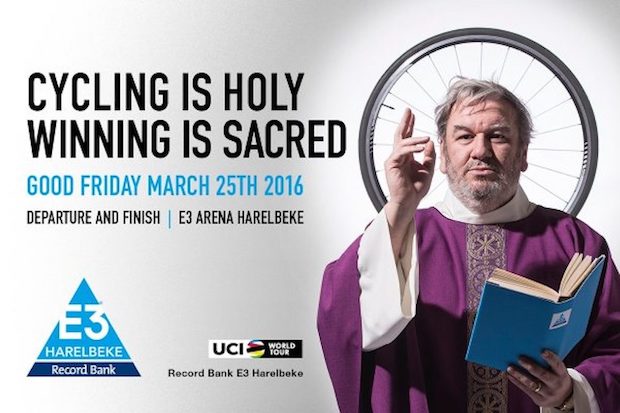 After the furore caused by the 2015 poster, the organisers of the race have toned down their poster for the 2016 event. Instead of a hand reaching in to pinch a girl's backside the poster featured a priest giving a sermon with the phrase 'Cycling is holy; winning is sacred'.
The 2018 edition will take place on March 23, with the riders covering 206km starting and finishing in the town of Harelbeke to the north east of Kortrijk.