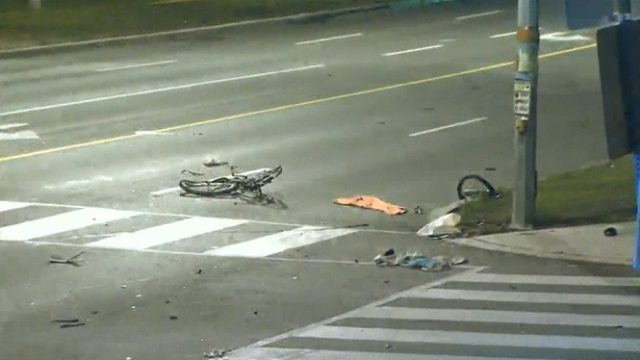 Road safety advocates are hoping a lengthy jail sentence handed down to a driver who killed a cyclist in Canada will send "a strong message" to drunk and careless motorists.
Darya Selinevich, a former legal clerk, had social media postings glorifying drinking and driving before the crash.  She was sentenced to seven years in jail – reduced to four and a half – for her role in the crash that killed 44-year-old Zhi Yong Kang in June 2015.
Selinevich, 23, was drunk when she crashed her BMW into Kang at almost double the speed limit. After leaving Kang dying on the ground shortly after midnight, Selinevich raced through a residential neighbourhood, swerved around a police car and ran a red light before pulling into a strip mall and fleeing from the car, which kept moving with locked doors.
Just one month prior, she had been given a one-year licence suspension for impaired driving.
At the time of her arrest, the Richmond Hill woman's social media accounts glorified drinking and driving with photos of a wine bottle in a car, a speedometer at 202.5 km/h and a R.I.D.E. poster with her added joke that ride-home options, in addition to a bus, cab, police car or ambulance, included "option 5, my car."
Selinevich did not address the court Wednesday, saying "Yes" quietly when the judge asked if she understood her sentence.