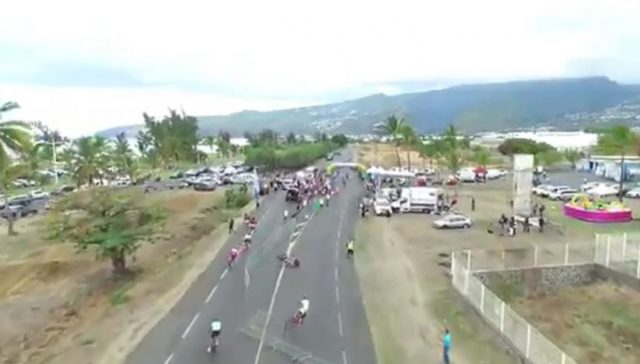 At last year's Tour Cycliste Antenne Réunion a spectator caused a big crash at the sprint finish pulling a metal barrier across the road, knocking the leaders off their bikes.

Jean-Bernard Boyer, father of competitor Jonathan Boyer, was aggrieved that the peloton had not waited for his son to rejoin the pack after falling earlier on in the stage. The result was cancelled because of the chaos.
Comportement scandaleux d'un spectateur qui provoque la chute de coureurs avec les barrières de sécurité ! #TCAR pic.twitter.com/u8umFpvABb

— Antoine Forestier (@a_forestier) September 4, 2016
Several cyclists were injured as a result of Boyer's actions. He has been sentenced to prison for ten months now.
"When I saw my son in this state, with blood coming out of my mouth and nose, I was very angry. Not to stop the race meant that the riders were going to be in full sprint at the place where he was being taken care of. I wanted to protect him from the danger. The only solution I found was to pull that barrier. But it was to divert the riders, not to make them fall," he claimed.