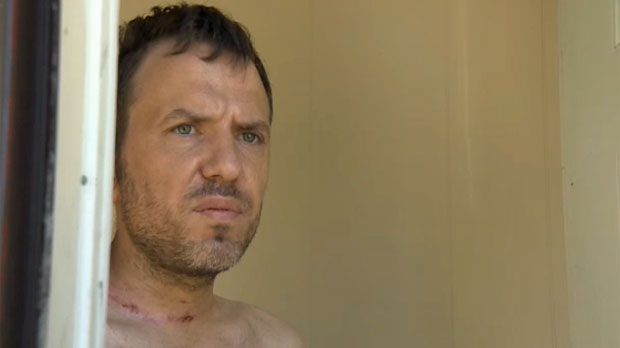 Fraud and public mischief charges have been laid against a cyclist who said he was severely injured by barbed wire that was strung across a mountain biking trail and then appealed for $8,000 in donations.
Stelianos Psaroudakis, 37, said he was garrotted while mountain biking on a trail near the hamlet of Bragg Creek west of Calgary, Canada. He shared photos of a big red gash across his neck and said he needed $8,000 in donations.
Psaroudakis raised $851 before taking it down after numerous complaints. GoFundMe says it has since banned him.
"As a result of all of the information that they provided us, we were able to determine that he had not hurt himself on the trail the way he claimed," said police officer Curtis Peters.
"We found out that he had actually been involved in a collision with a barbed wire fence, but he was riding an ATV on private property of a friend nearby and that's how he got the injuries.
"It had nothing to do with the trail system or with mountain biking at all."
Psaroudakis turned himself and awaits a court date in a month's time.
GoFundMe spokeswoman Rachel Hollis said Psaroudakis closed his campaign and all donors have been refunded. He's been banned from any future fundraising.
"Campaigns with misuse are very rare, making up less than one tenth of one per cent of all campaigns," she said in a statement.
"Along with a host of proactive measures to prevent misuse, we also have the ability to receive reports from users about potential fraudulent activity, as in this case."