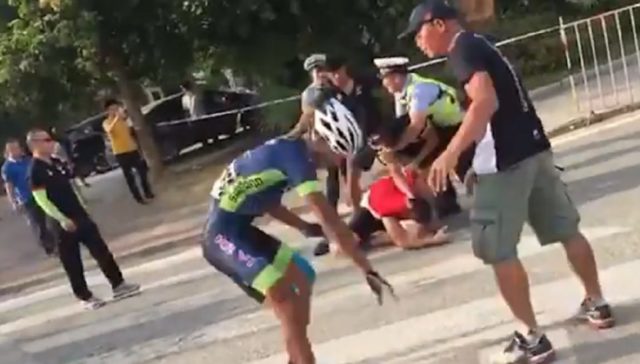 Chinese cyclist Xin Wang and his Keyi Look Cycling Team have been kicked out from the Tour of Hainan after Wang attacked two support staff from the Swiss National team.
The footage of the incident shows Wang punching and kicking the first member of the Swiss team before attacking the second man. He then grabbed a tyre pump from the back of a car and started to approach another staff member before police and spectators intervened.
"Wang Xin and Section Look InterContinental cycling team sincerely apologize to the organizing committee of the 2017 Tour of Hainan and all Chinese road bike enthusiasts for hope of gaining forgiveness and understanding," the team wrote in a statement.