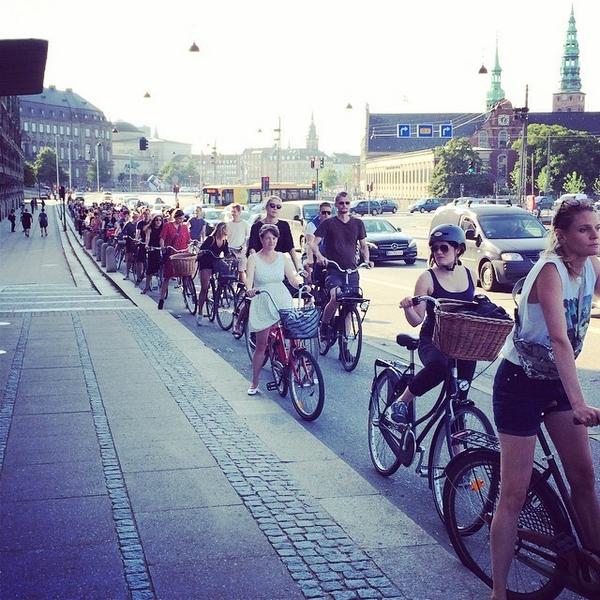 Danish capital last year saw more cyclists enter city than cars, with almost half of residents commuting to work or school by bike
Copenhagen now has so many cyclists that the city is installing electronic information panels along its bike lanes to help prevent two-wheeled traffic jams.
"There is a need for better conditions for the increasing number of cyclists who unfortunately have to fight for space on bicycle paths in many areas," Morten Kabell, the deputy mayor for environmental and technical issues, told DR Nyheder.
"With the new information boards, cyclists will be given the opportunity to choose the least congested routes through the city."
Copenhagen will set up five traffic boards offering information to cyclists, including the proposal of various routes through the city where there is less congestion.
The traffic boards will cost 4.2 million kroner and be located on five roads that have heavy bicycle traffic.
The move could be a boost to those who hop on their bicycle to get to and from work, according to Niels Agerholm, a traffic researcher with Aarhus University.
"It will make a difference. If there is a stoppage somewhere, a traffic board can urge people to take another route. And we have to admit that we have a congestion problem with the number of cyclists in Copenhagen," he told DR Nyheder.