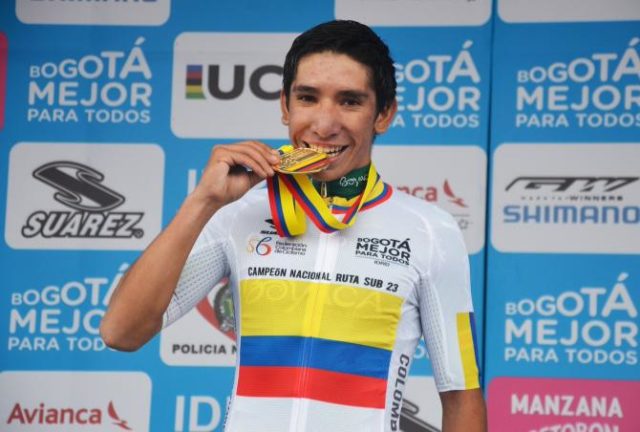 Colombian U23 national champion, Róbinson López, has tested positive for blood booster EPO-CERA.
Colombian newspaper El Tiempo reported today that the 20-year-old returned a positive test for the substance at the Vuelta a Colombia in August.
López's best result was the 14th place in the general classification of the Vuelta a Colombia. He was set to start his European career with the Unieuro Trevigiani-Hemus 1896 team.
CERA, a more stable version of recominant erythropoeitin, was developed as a therapeutic agent to help anemic patients maintain a more table blood count than previous versions of the hormone which led to spikes and dips.
Abuse of the drug by athletes was first detected in the 2008 Tour de France, when Riccardo Ricco was declared positive.
In post-Tour follow ups, Ricco's teammate Leonardo Piepoli, Stefan Schumacher and Bernhard Kohl were also found to be positive for the substance.