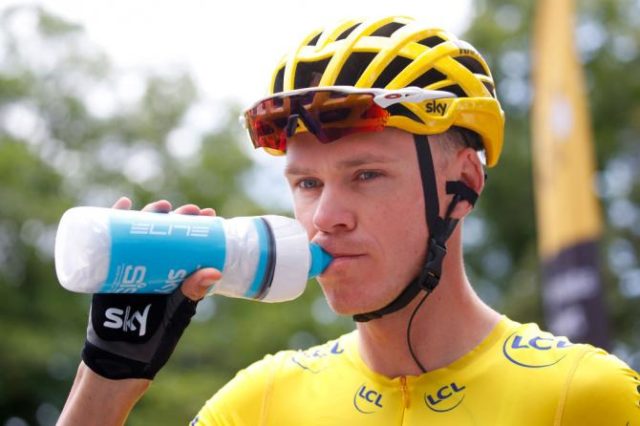 Team Sky effort helped Chris Froome defend the yellow jersey after a relentless stage eight at the Tour de France.
With a number of riders targeting the hilly stage as an opportunity to earn a Tour win, the battle to make the day's break was fierce. In the end it took over two hours to form, with a large 50-man group slimming down to 16 and forging a substantial gap just shy of the 100km mark.
After the drama of that opening two hours the race settled into a more natural rhythm and the break dwindled down.
"Tactically it was quite an interesting day. We went with the plan of putting Sergio Henao and Mikel Landa in the break, seeing as they are also up there on GC, but at the same time Mathias Frank was up there, at one stage Pierre Latour was up there, and they are also threats on GC so it was a difficult one. Even though we had two guys in the break we couldn't really give them much room. It was a tough day in the end."
"I think my team mates were fantastic today. From start to finish they were in control of the race. The pressure was on. The team had to pull out all the stops today and the guys were fantastic."
Looking ahead to stage nine – tipped by some as the race's toughest day – Froome believes it could be 'decisive' in the battle for the yellow jersey.
"Especially after today, I think tomorrow is going to be a really decisive day in this year's Tour. We could see, in the main GC guys, the gaps open right up tomorrow. The descent down to Chambery after Mont du Chat is tricky to say the least. All in all we're going to see a very aggressive day of racing tomorrow."