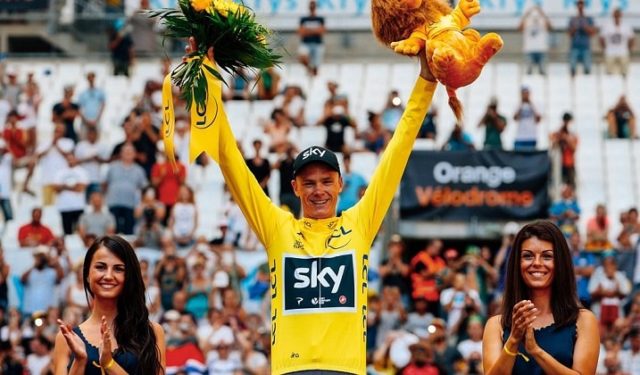 Chris Froome put in an emphatic ride on the stage 20 time trial to all but secure a fourth Tour de France title.
The Team Sky rider immediately began to put time into his rivals across the 22.5-kilometre course in Marseille, eventually powering to third place on the day, and extending his lead out to a convincing 54 seconds.
With now only the largely ceremonial run into Paris separating Froome from his fourth success, he stands on the brink of even more history on the Champs-Elysees.
"It's an amazing feeling and atmosphere in this stadium," said Froome after stepping off the podium. "Three weeks of racing has almost come to an end and obviously we have to get to Paris tomorrow, but it's an amazing feeling.
"It was tough, there were just a 1000 'what ifs' and things that potentially could go wrong and trying to think of all the different scenarios so it was certainly not an easy one coming into today with it being so close.
"It just feels incredible." Froome also reserved praise for team-mate Landa, who came so close to joining him on the overall podium in Paris. "That's [missing out] really tough for him. I think that if anything it shows that he's definitely capable of being on this Tour de France podium and I imagine that will just give him even more motivation in future."