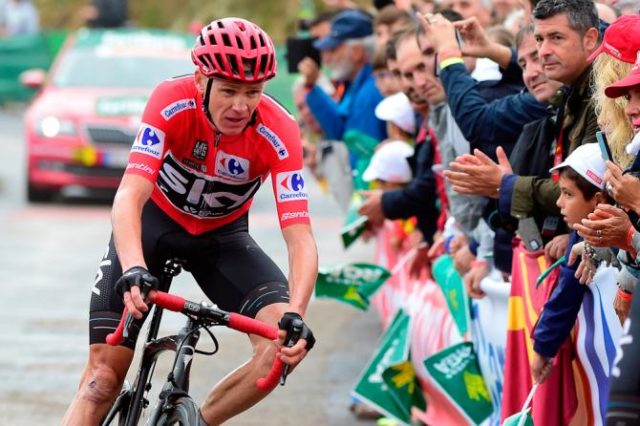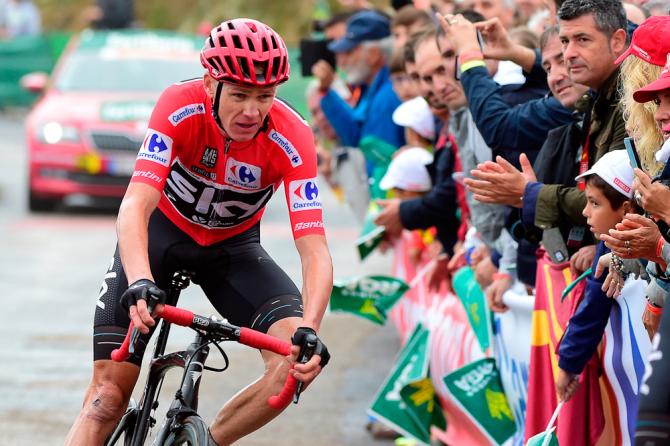 Ahead of the Criterium Shanghai, Chris Froome said that he's looking forward to a first duel with Tom Dumoulin next year.
"He's definitely part of the new generation of GC riders. He's someone who I haven't gone head-to-head with properly in the GC sense, so I definitely look forward to that challenge," said Froome. "It's good for me to have someone to really push me like that as well.
"It certainly wasn't a surprise to me when he won the Giro. Before the race I actually had a bet with some of my friends that he would win, and he proved me right. I saw that coming. It's been coming for some time now."
Froome is looking forward to a duel with the Dutchman in the upcoming Tour de France.
"As it stands, there should be no reason why I'm not going be targeting the Tour next year. We haven't yet seen the Giro parcours, but it's a possibility, definitely".
"Certainly a few time trials – just a generally a good well-balanced route would be good to see. The Giro can always be hit and miss that time of year with the weather, so it depends also on how much of the race would be relatively further south with less chance of snow where the race would obviously run into problems. Obviously it's starting in Jerusalem – that's quite different. There are probably a few factors."
"Obviously I've had a good break now, so I don't necessarily see it as four in a row in that sense," said Froome. "I haven't kept going after the Vuelta, so I'm not too concerned about that. But obviously doing two Grand Tours in a row is tough already, and for the second one to be the Tour de France makes it even more challenging."