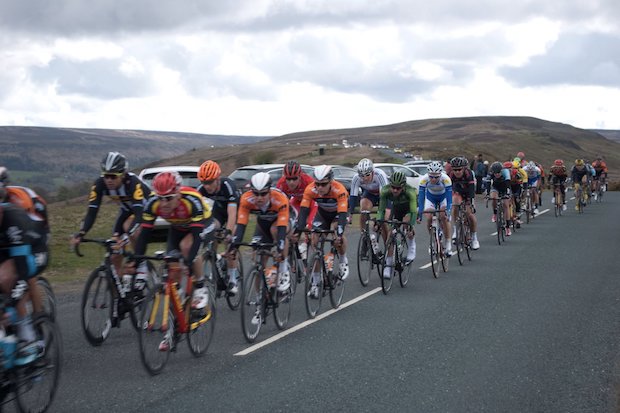 Ever since 2014 saw the Tour de France's Grand Départ from Yorkshire, the county has played host to one of the most varied and well-loved new routes in cycling. The Tour de Yorkshire began in 2015 as a reaction to the overwhelming popularity of the Tour de France passing through the previous year. The first official tour saw a three-stage men's race from Bridlington on the East Coast over to Leeds, the biggest city in West Yorkshire, covering a distance of 320 miles spread over three days. 
Since its debut, the race has gone from strength to strength, growing in both size and popularity. Although the race length has remained at roughly the 320-mile mark each year, crowd sizes keep on growing, and the event continues to attract big international teams. Olympian and legendary sprinter Mark Cavendish has confirmed that he will be taking part in this year's race on Team Dimension Data for Great Britain. 
However, it looks like fellow Olympians and yellow jersey wearers Bradley Wiggins and Chris Froome will not be joining him. Wiggins has not competed in the race since its first year, when his young team WIGGINS dropped out in Stage 1. Froome will be competing in the Tour de Normandie as he has in previous years, in preparation for the Tour de France later on. There is a miniscule window of three days between the two smaller tours, and it's thought that Froome won't want to jeopardise his readiness for France by taking too much on at once.
Cavendish has a painful past history with racing in Yorkshire. The cycling legend dislocated his shoulder during the Yorkshire-based stage of the 2014 Tour de France and was forced to leave the event soon thereafter. He was marked as a favourite to win that first stage, but was unfortunately left out of action for some time after his crash. He also expressed his regret that he couldn't join the Tour de Yorkshire last year in 2017 and have another go at the route, as he was ill at home with glandular fever. 
However, the county of Yorkshire holds a special place in Cavendish's heart, as his mother, Adele, hails from the local town of Harrogate. Speaking of competing in the race, he has claimed that it would be a special place to ride for him, and that the support shown by the people of Yorkshire to cyclists on the route is unmatchable.
This year's Tour de Yorkshire will see the race grow to a 4-stage event, travelling from Beverley in East Yorkshire and ending once again in the city of Leeds. Leeds has not been a part of the route since the inaugural race in 2015, so excitement is mounting to see the tour return to the city.
The women's race was introduced in 2016, and this year sees it also extended to include 2 stages—rather than the one stage of previous years—that will follow the first two stages of the men's route. British female cyclist and Yorkshire-woman Lizzie Deignan won the women's race last year with a time of 3 hours 9' 36", and Mark Cavendish was watching. He credits Deignan's win in Harrogate with making him really wish he could be there and get involved with the British cycling victory in a place so significant to him. Let's hope that this is the year when Cavendish can claim victory in Yorkshire!