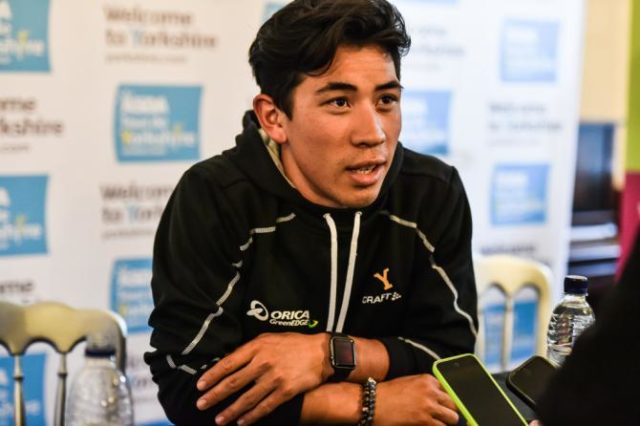 Australia's most explosive sprinter Caleb Ewan is coming back to Adelaide to race the Santos Tour Down Under next month.
The Orica-BikeExchange young gun said it would be hard to top his performance this year when he won the opening night classic and Stages 1 and 6, but he will still be racing to win.
"It will be hard to top or go as good as last year but I think if I'm in good enough form then I should be able to perform," Ewan told The Advertiser.
"In front of a home crowd is probably the best place for me to perform at the moment, as I'm trying to build up my name in the country.
"But it's just good to get a good start to the season before you head over to Europe, so you go with a bit more confidence. That's also really important for me as well."
Ewan has worked hard on his sprint position to get as aerodynamic as possible in the past 18 months and now he says improvement will come with getting stronger and becoming more familiar with his teammates.
"Obviously the more I race with my teammates and the guys who are going to help me in the lead-out, our relationship will get better," he said. "And we've got Roger Kluge coming to the team and he'll be really good in the lead-out.
"So I'm looking forward to having a good core group racing with me next year and once we get to know each other it should work really well."