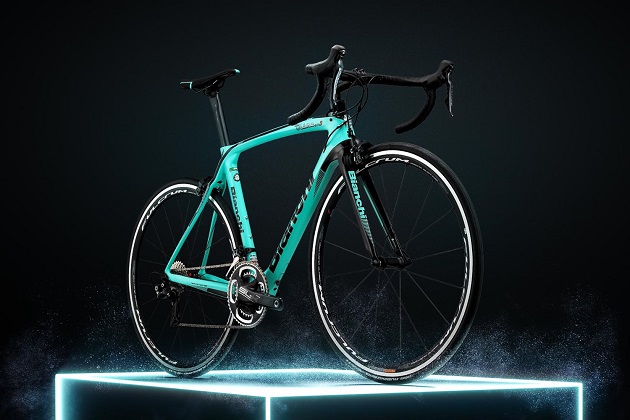 Bianchi has announced the launch of the new Oltre XR3 road bike that incorporates their Countervail vibration damping carbon fiber tech into an aero design based on lessons learned from their top Oltre XR4.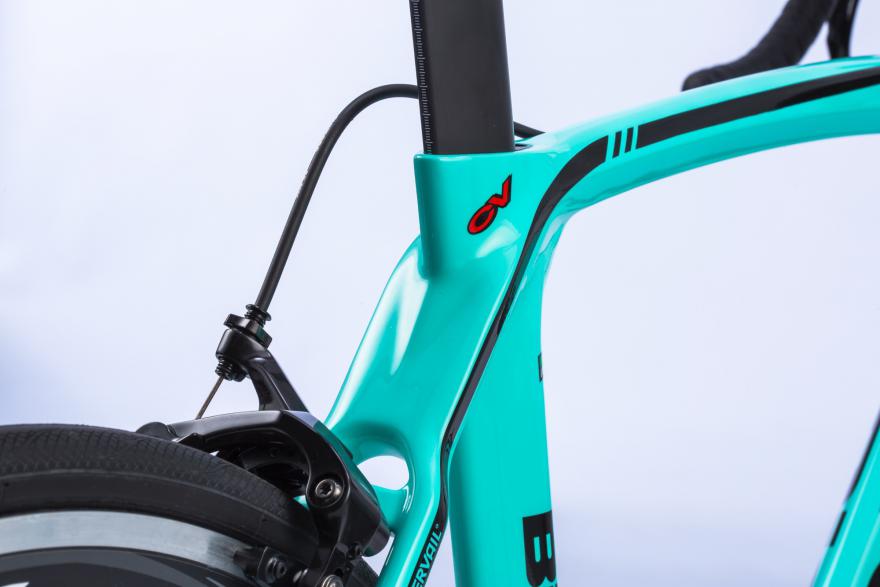 The underlying technology used in the XR3Countervail cancels the vibration resulting in increased control and reduced muscle fatigue. According to the brand, the result is a smoother ride and a racer who can stay focused in their most efficient aerodynamic position for longer.
"Countervail is a carbon composite-material system that, with its special fiber architecture, combines patented structural carbon with viscoelastic resin. Countervail cancels 80% of vibrations while increasing the stiffness and strength of our carbon frames and forks", says Bianchi.
According to Bianchi, "the Oltre XR3 delivers the perfect combination of control, and the competitive advantage of advanced aerodynamics."
Bianchi suggests "traditional passive damping in frames using superficial rubber inserts and isolators are marginally effective compared to the integrated carbon Countervail system," added that the technology has been "proven in the extreme conditions of NASA aerospace operations."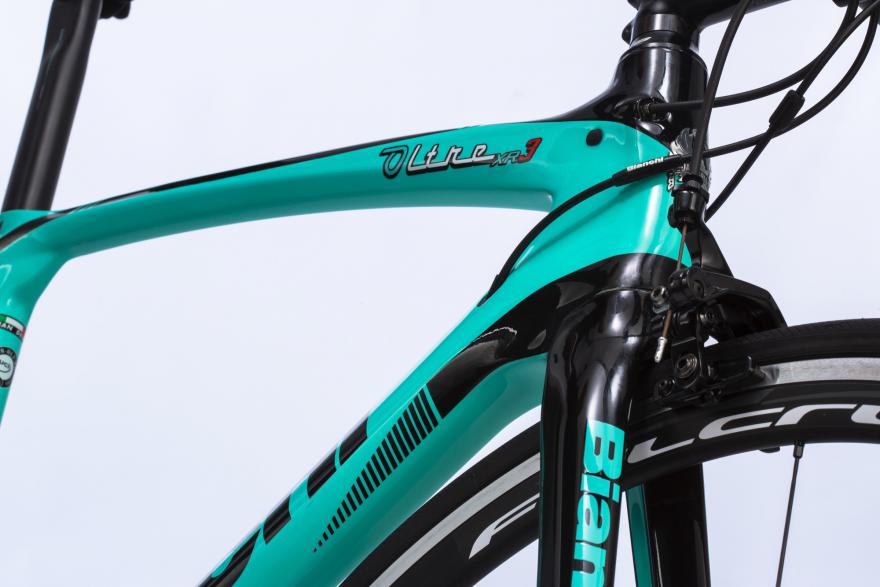 One of the large visually different elements is the new full carbon tapered steerer fork. It still goes with a Countervail fiber and resin construction, though, and stays light and rigid at a claimed 370g.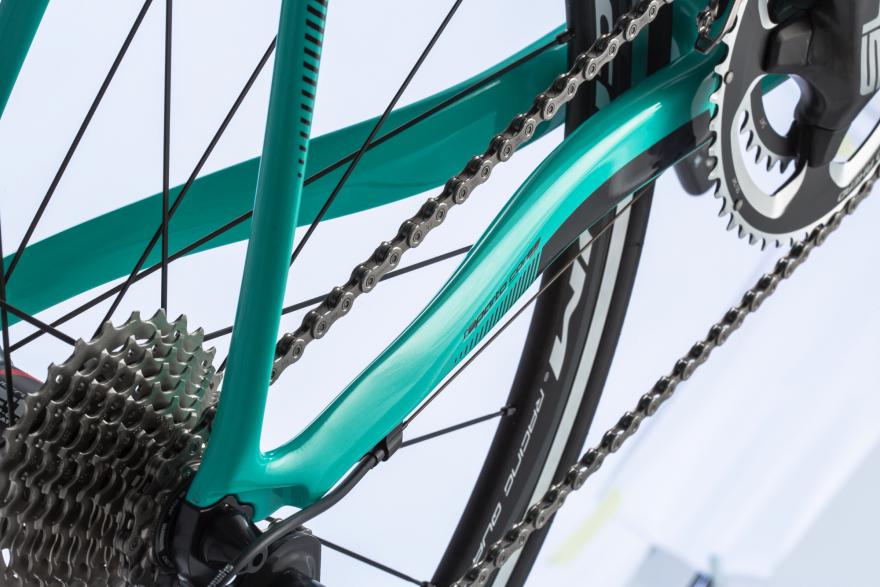 The geometry is exactly the same as the existing Bianchi Oltre XR1, a bike that doesn't feature Countervail technology. The top tubes of the various sizes are exactly the same lengths as those of the XR4 models while the head tubes are 5mm longer across the board.
Frame Specs for the XR3
Carbon Monocoque technology
High strength + medium modulus carbon fibers with Countervail material
Unidirectional carbon woven
Aero shape and design
BB set Press Fit 86.5 x 41
Internal cable routing
Full carbon dropout with metal insert
Weight in 55 size: 1110g (+/- 5%)