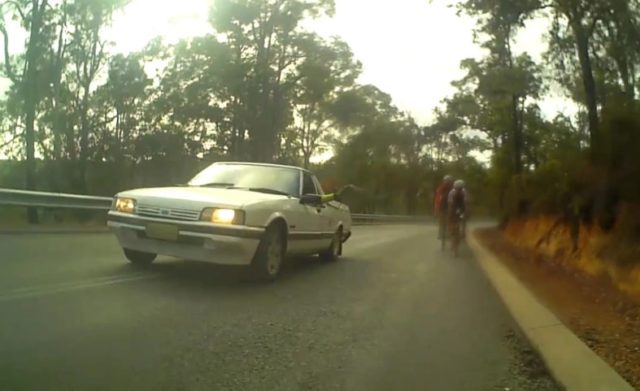 Australian triathlete Anthea Stacey was sprayed in the face with industrial fluid by an angry driver while she was out on a training ride.
The random attack, which left her momentarily blinded and unable to breathe, could have had far worse consequences.
"I swerved towards the middle of the road and I was coughing. I was very lucky I wasn't in a big group and there weren't cars coming the other way," Stacey said.
Moments earlier, the driver of the ute sounded the horn and veered within centimetres of the pair.
"He swerved in close to me and sprayed. It shocked me, I couldn't breathe," she said.
Vision from another cyclist's camera showed the passenger spraying several other cyclists.
Stacey says she has been riding in Western Australia for eight years and has observed hostile drivers in the past.
"You are always getting drivers who will give you an aggressive toot and will drive too close, people yelling at you," she said. "It's the mentality. We are not out there to do harm but they just can't stand it. It can be quite scary because if you flinch you can come off."