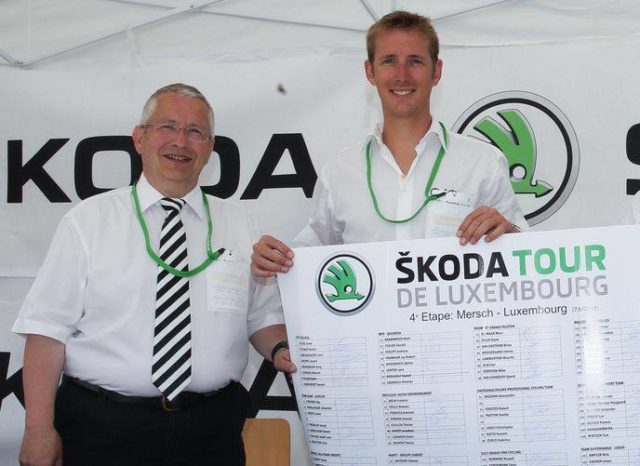 The committee that organizes the Tour of Luxembourg has named Andy Schleck as new chairman of the race , replacing Frank Zeimet who is retiring.
"After 15 years at the head of the Association of Organizers of the Tour of Luxembourg, Frank Zeimet said farewell," a statement said.
"During his presidency, Frank contributed to the repositioning and development of the Skoda Tour de Luxembourg. During the general assembly, the AOTDL members appointed Andy Schleck as president of the association."
Andy Schleck won the 2010 Tour de France, and was runner-up in the 2009 and 2011 editions.
He retired from professional cycling in 2014, and opened his bike shop – Andy Schleck Cycles – in Itzig, Luxembourg, in February 2016. In addition to running the shop, Schleck also runs training camps.