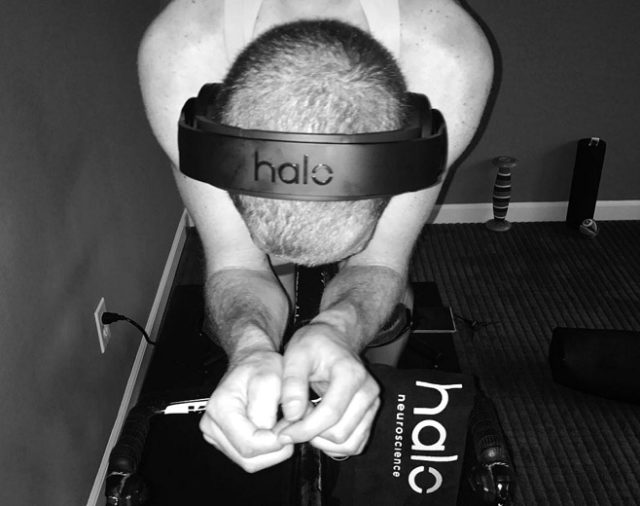 Andrew Talansky is embracing an unusual approach to the Tour de France and is using neuroscience in order to be in his best possible shape.
Business Insider reports that Talansky and Pierre Rolland have been using over the past six months portable neuroscience technology to deliver "neuropriming".
Devised by Silicon Valley startup, Halo Neuroscience, the device in question uses "electrical stimulation during movement-based training to build stronger, more optimised connections between your brain and muscles."
The headset device costs $750 and twins with a free app, with the latter controlling the former. Training routines see the user 'neuroprime' for 20 minutes, with the current stimulating the brain's motor cortex. Once this is done, there is an hour of what Business Insider refers to as 'afterglow,' a period of time when you perform your most focussed workout and, the company says, reap the greatest benefit.
"As you're warming up, you have the neuropriming going," Talansky explains. "Then you dive into your core workout set throughout that next hour to get the maximum benefit. It's the higher-end intensity and the bigger-gear-oriented work, because with all of that, the goal is to improve your fitness but also your efficiency.
"Obviously, as you get deep into repeated high-intensity efforts, your form will naturally deteriorate, and that doesn't contribute at all to the effort, but it takes away watts and energy. So the more fluid and smooth you can be, the better everything is and the more power you're going to put out. That's one of the best applications for me with the Halo technology — just helping the body stay there."