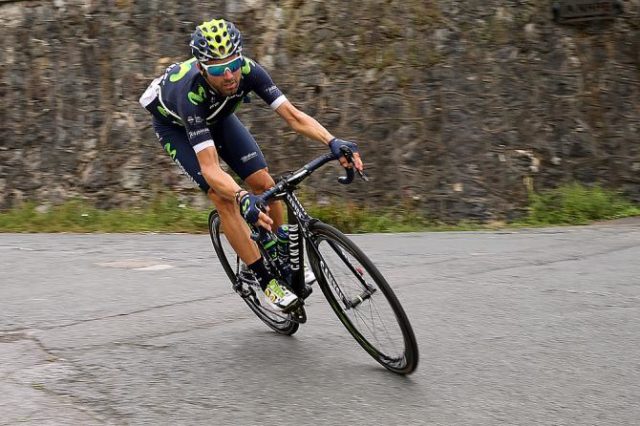 Less than three months after his horrific crash on the first stage of the Tour de France, Alejandro Valverde has returned to training.
According to Spanish newspaper El Periódico, the Movistar rider aims to make a return to racing this season at October's Tour of Guanxi, China, despite the warnings of his doctors and team.
Movistar team staff had been unwilling to put a timeline on Valverde's recovery and much will depend on how his left knee responds to the workload.
Originally, it was believed that the fracture to his knee cap would end the his season. However, Valverde has been tackling an intense rehabilitation programme at home in Murcia, with sessions both morning and night.
Gracias a Bicicletas Borrascas, Distribuciones Comet y @Elite_cycling por este rodillo Drivo que me ha permitido trabajar estas semanas 🙌🏻 pic.twitter.com/Qn8nT5dHjK

— alejandro valverde (@alejanvalverde) August 22, 2017