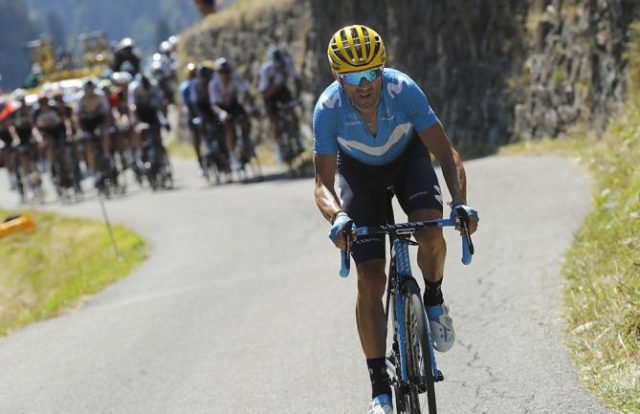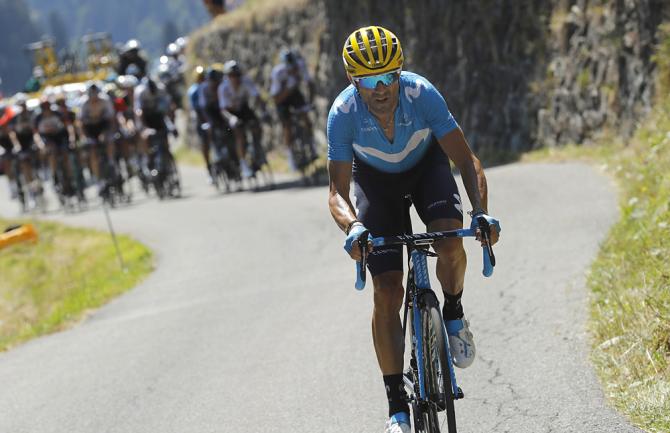 Alejandro Valverde said he's sitting pretty in the Vuelta a Espana, despite trailing Simon Yates ahead of the 10th stage on Tuesday.
Valverde sits second in the overall standings and leads both the points and combined classifications for the race, which concludes on September 16 in Madrid.
"It would be hard to be in a better position all-round for me and the team," Valverde said in a press conference with his Movistar team-mate Nairo Quintana on Monday.
"Things are going very well, with the two stage wins, us being in second and third overall, and with very small time gaps too – one second for me, and Nairo at 14 seconds."
Valverde lost 24 seconds on Quintana during Sunday's ninth stage between Talavera de la Reina and La Covatilla. But the Spanish veteran, 38, could not be better placed.
"It's a bit annoying not to be able to take the lead because of a one-second time gap, but at the same time that does lower the pressure on us," Valverde said. "Personally, I would have liked to be in the lead, but that's how things work out at times."
At only one second behind, who took over the red jersey from Rudy Molard (Groupama-FDJ) on Sunday, he is firmly in contention for overall victory.
And, with Yates' Mitchelton team expected to shoulder the weight of the race — controlling potentially dangerous attacks from rivals — Valverde's Movistar team can contribute less to the chasing.
Having former Vuelta and Giro d'Italia champion Quintana in third place overall also gives Movistar tactical options when it comes to key stages in the mountains.
"We'll see how the rivals are doing. Yates is the most active and strongest of them," said Quintana.
Vuelta continues on Tuesday with a 10th stage held over 177 kilometres between Salamanca and Fermoselle.