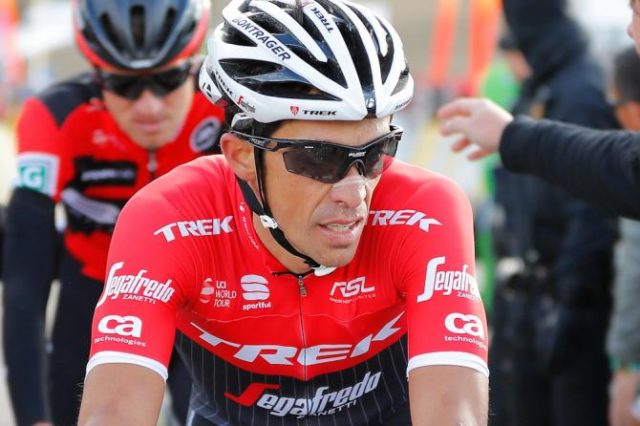 Double Tour de France champion Alberto Contador said on Monday he would retire after taking part in this year's Vuelta a Espana in his homeland.
"This will be my last race as a professional cyclist," Contador said in a video posted on his Instagram account. "I say this happy, without any sadness. It's a decision I have thought over very well and I don't think there is a better farewell than in the race in my country."
Contador, 34, also won the Vuelta in 2008, 2012 and 2014.  He was banned for testing positive for the anabolic steroid clenbuterol at the 2010 Tour de France, but blamed his positive test on eating contaminated steak.