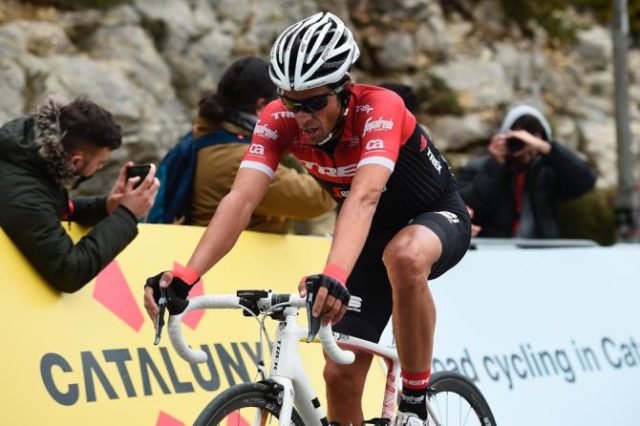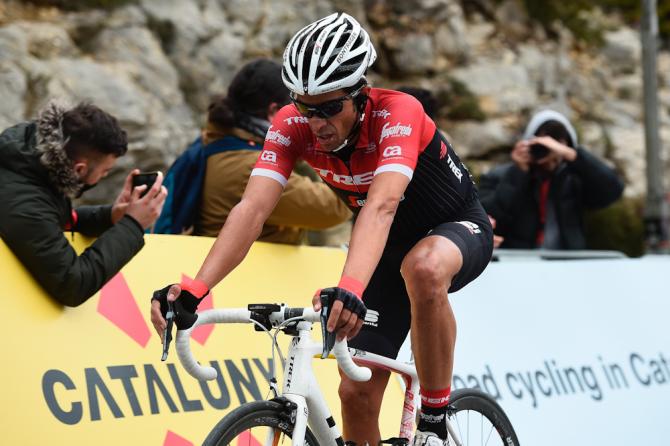 Alberto Contador again attempted to blow the Vuelta apart, but this time his rivals were privy to his plan, keeping the Spaniard contained until the final climb to the line in stage 18.
"We knew it would be a difficult day to gain time," explained Contador. "The race started, and I wanted to make moves, and then the race restarted on the Collada de la Hoz, and the moves were pretty predictable.
"I got involved because I thought there were riders having a bad day, but it was difficult to gain time on a stage like today. The main thing is that some rivals were dropped on the Collada de la Hoz, which isn't a very difficult climb, so that is significant in view of the l'Angliru on Saturday."
While Contador's attacks were controlled on the Collada de la Hoz, the penultimate climb of the 169-kilometer stage, and his principal opponents limited their losses on the final short uphill blast, the next two days' agenda has already been written. El Pistolero, definitely finding his legs in the third week, will end the last race of his career with all guns firing.
"The differences [in time] really don't make a difference today. I think the conclusion that has to be drawn that I have in my head is that the legs work, and that's the most important thing. Now I have to recover thinking about Saturday. The l'Angliru is a very difficult climb, and I hope that I have legs," he concluded.